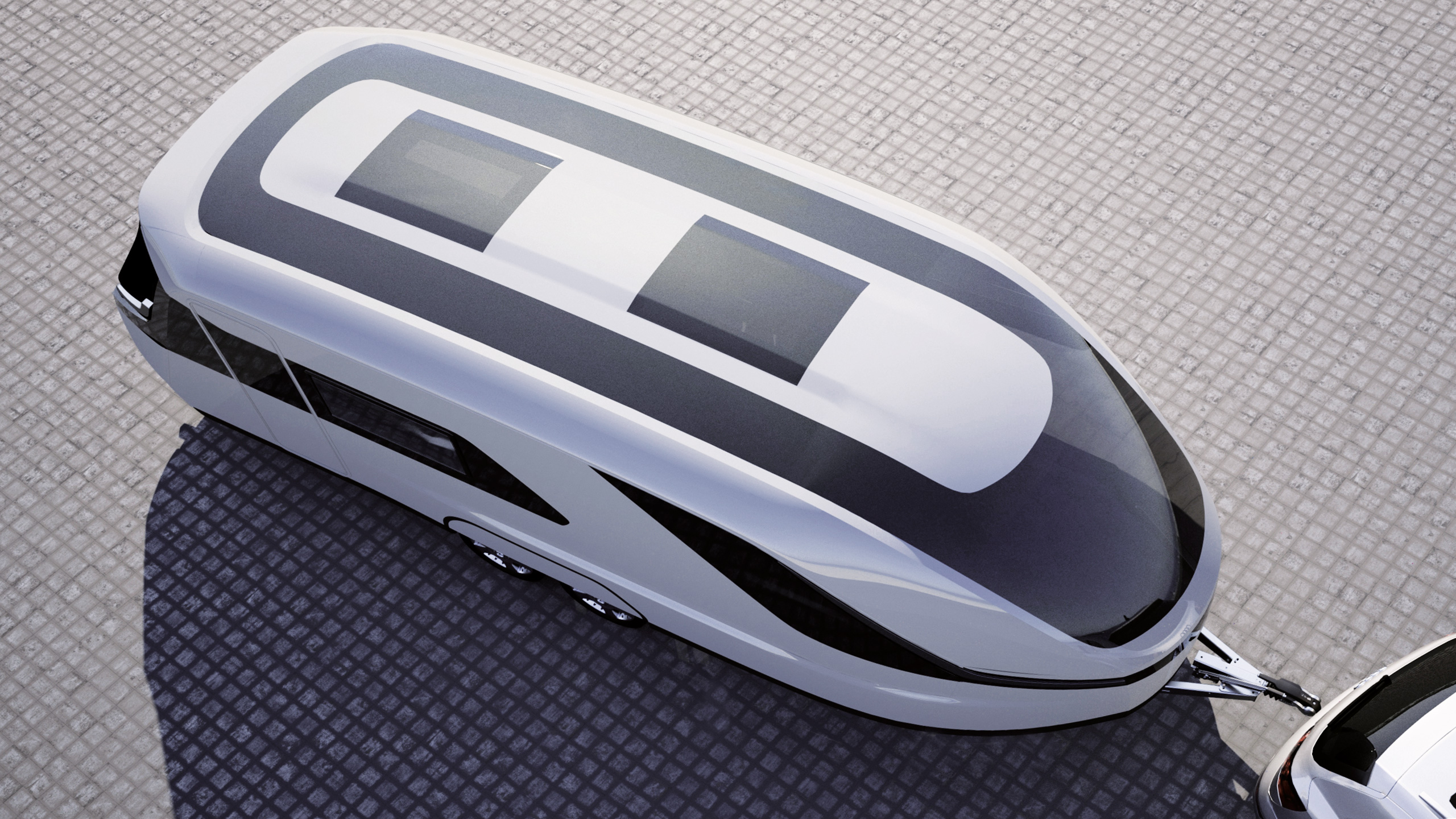 Caravisio
The highlight of the Caravan Salon 2013
Due to the decreasing popularity of campers, the campervan industry must offer new, different concepts. The Caravisio is a showcar which offers solutions to this problem and makes you think.
It is changing the image of campervan travel. The vehicle is emotional, innovative and modern.
The basis of the Caravisio concept is a completely novel layout. The beds in the bow arranged in a V-shape allow for an arrow-shaped bow design and much better aerodynamics.








The wind tunnel was first used to find the optimal shape for a campervan. Decisive for good aerodynamics is the arrow-shaped bow, the vaulted, sloping roofline and the refracted airflow breakaway edges in the stern. The main advantages of this design are reduced fuel consumption and much gentler driving behavior.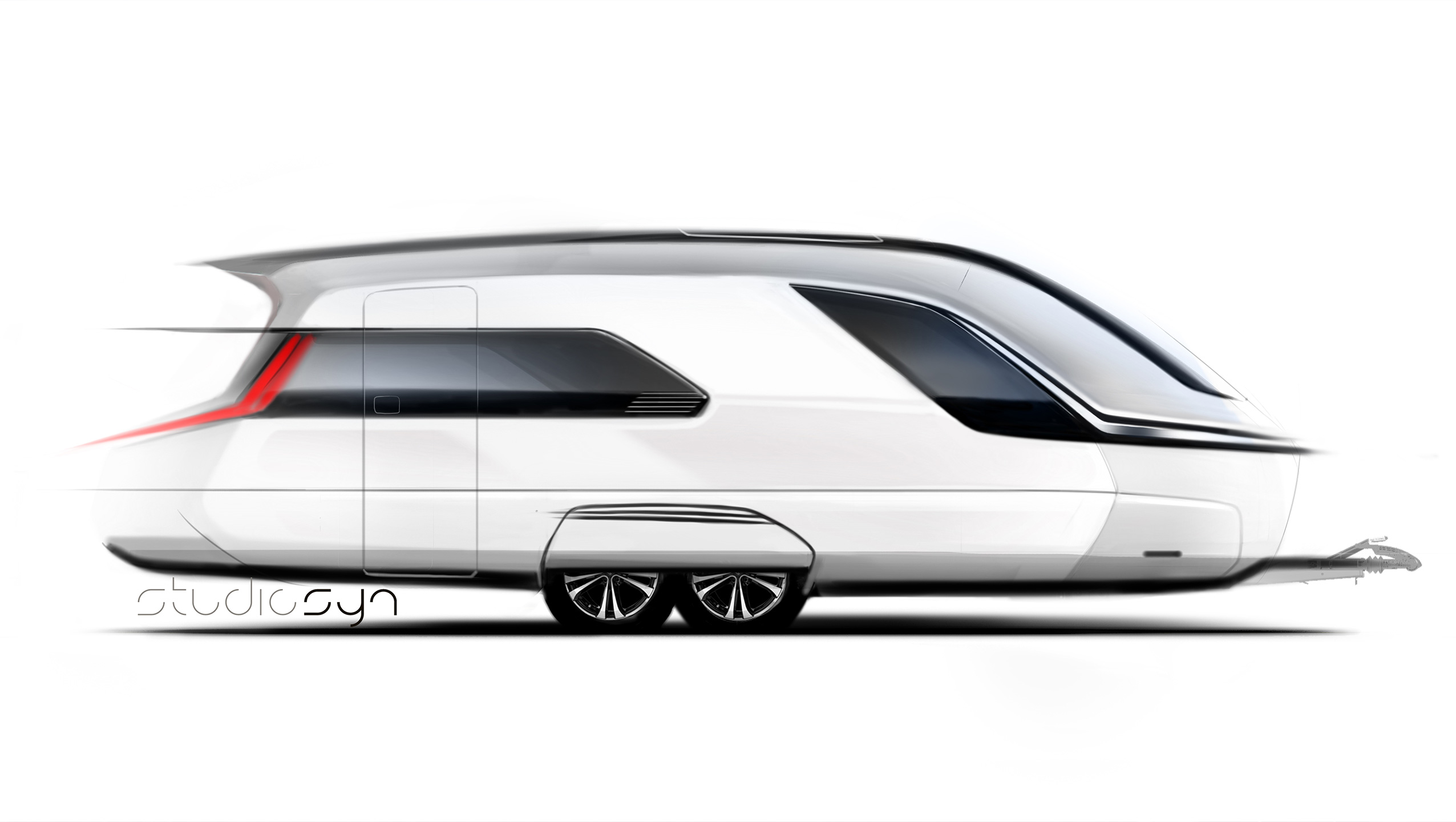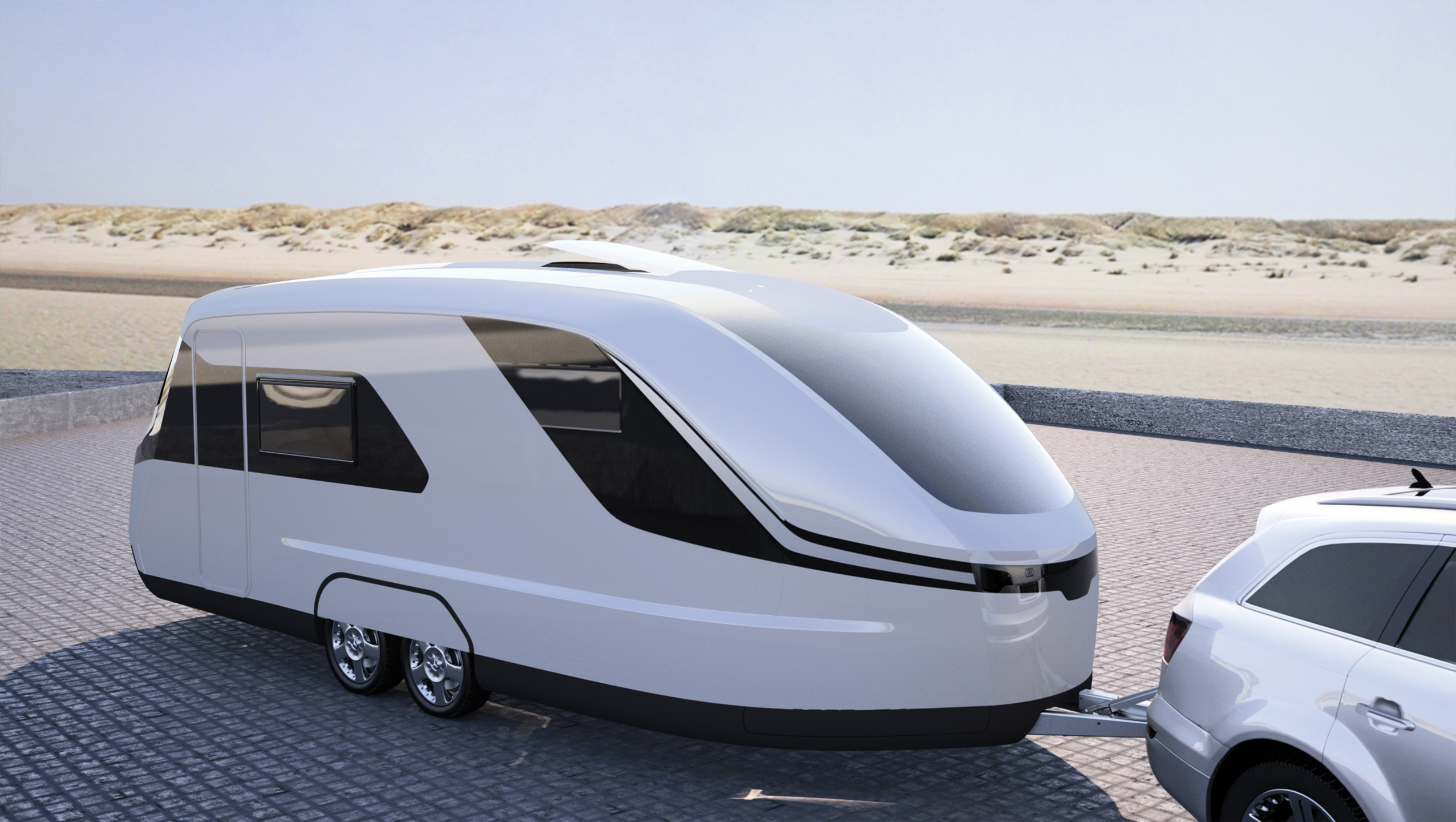 Automotive details create an interplay with the towing vehicle which results in an extraordinary team. The characteristic side silhouette creates a laminar flow to the rear spoiler. The C-columns in the stern are pointed inwards at a sharp angle which considerably reduces wake turbulence. All constructive elements on the roof are integrated into the ceiling, creating a truly integrated solution which is not only aerodynamic but also aesthetic. Large maneuvering handles in the bow and stern are also reminiscent of a yacht. The side skirts and all other components near the ground are gray plastic elements, which protects the vehicle from damages when lowering into the stationary setting.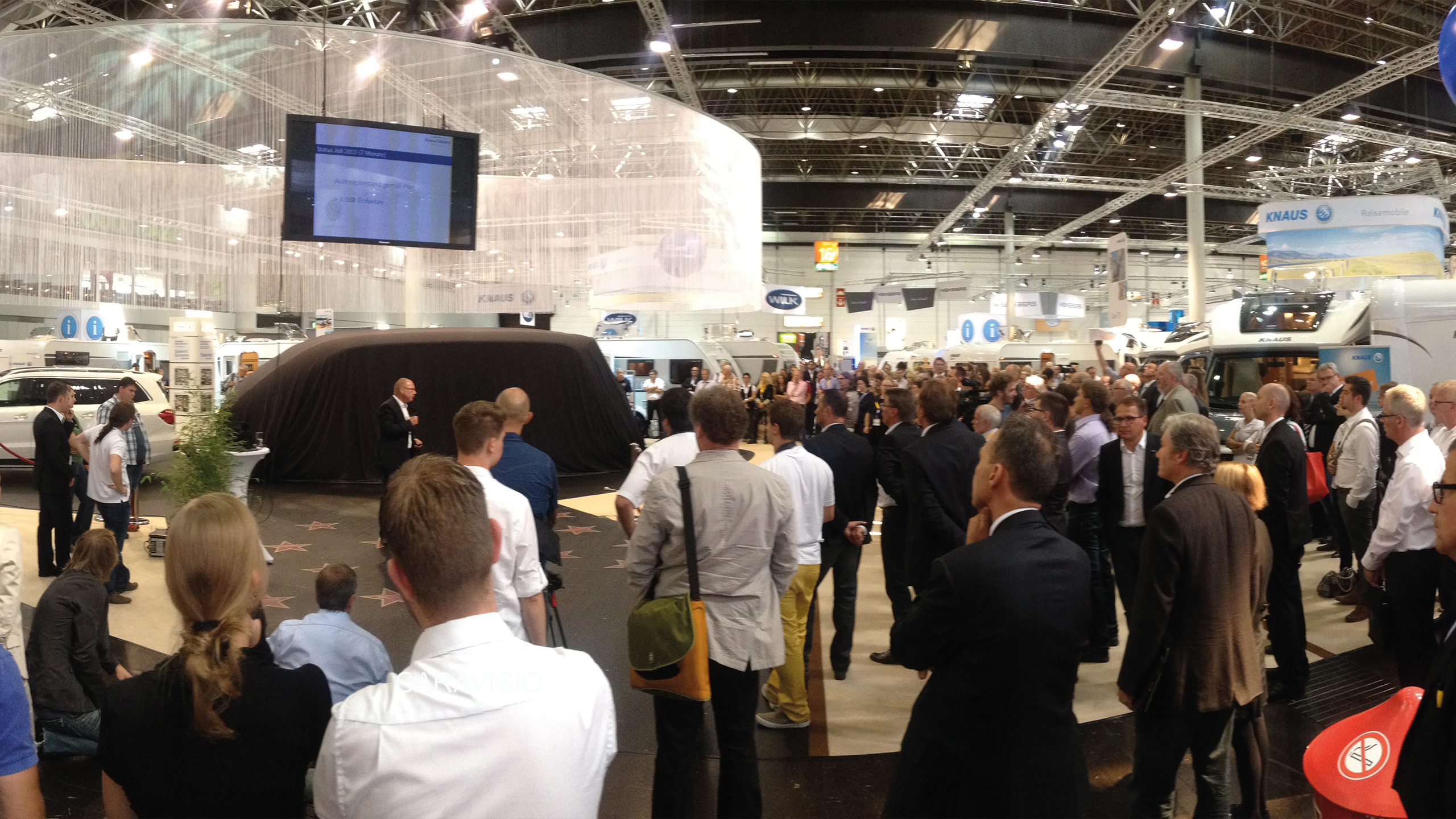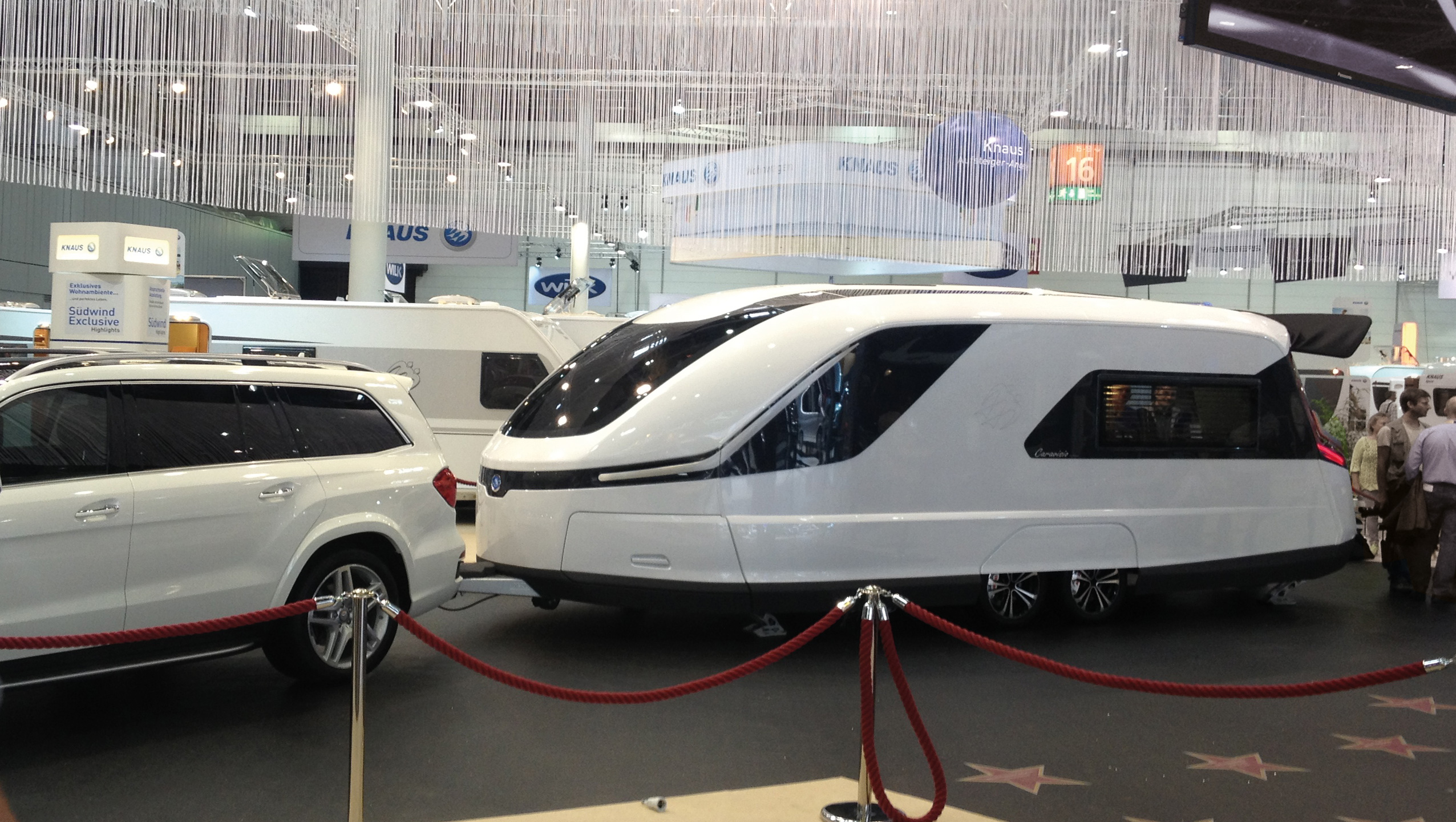 The prototype of the Caravisio was built together with more than 15 partner companies and equipped with countless innovative features and components. At the Caravan-Salon 2013, the vehicle was presented to a wide audience during a press conference.